Every project can come with its own set of limitations and opportunities, and this can be especially true when working with franchises. Although independently owned and set in a wide variety of buildings with a wide variety of architectural styles, the corporate aesthetic must be consistent across locations.  From lighting to colors, we worked closely with the franchise owner and the Pilates ProWorks corporate office to design a space that maintains the character of the historical building while still aligning with corporate branding.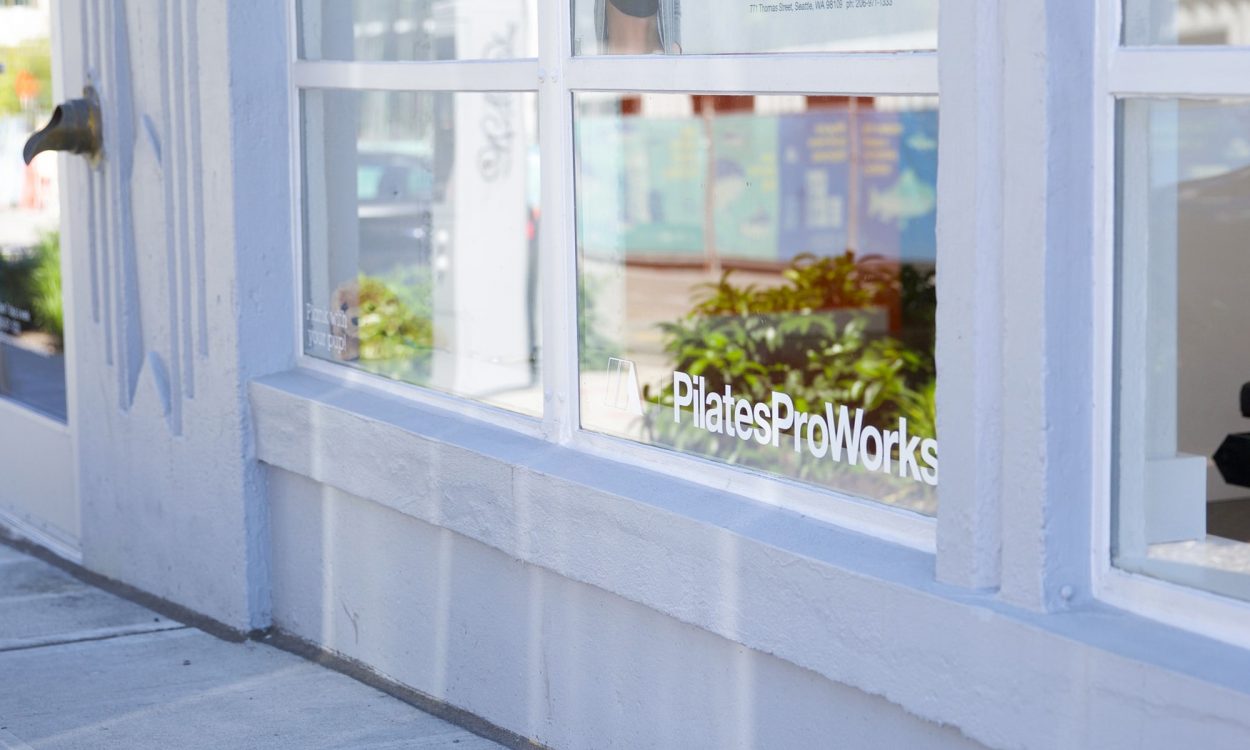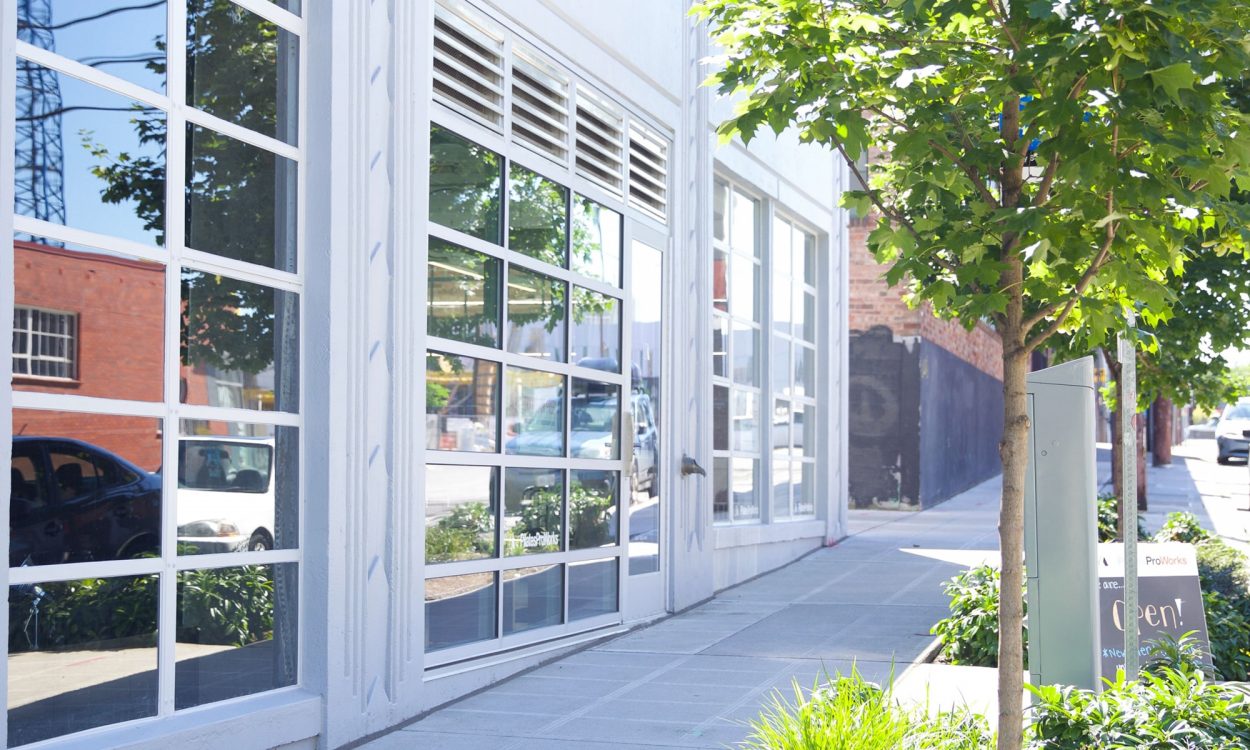 Set in the desirable South Lake Union neighborhood of Seattle, the landmarked building chosen would provide a short walk from all Amazon buildings (the largest employer in downtown Seattle), studio space for twelve pilates machines, and just the right amount of historic charm.
The exterior of the building boasts a beautiful deco façade, but the interior presented some challenges, as the building had been completely stripped. A new concrete floor was poured and sealed to compensate for a sunken floor.  The ceiling was left open to emphasize height. The large paneled windows were left untouched, as they are protected by historic provisions, and – an added benefit – flood the studio with natural light.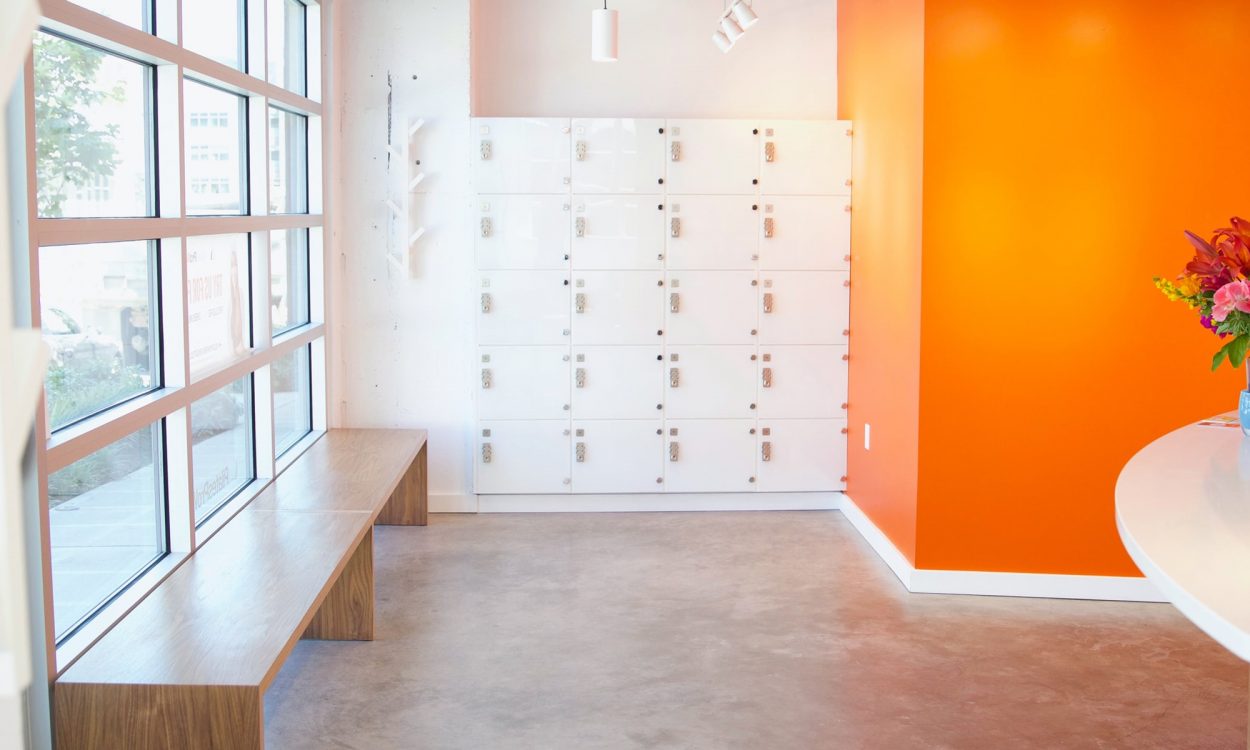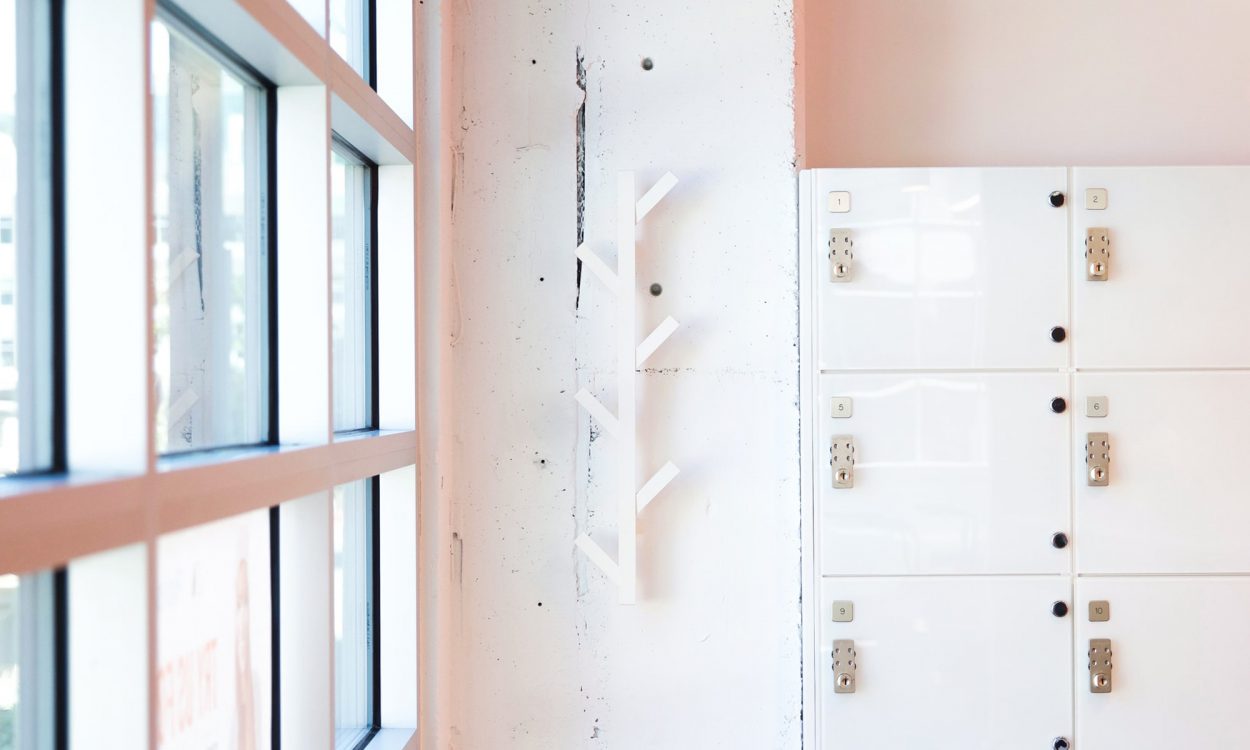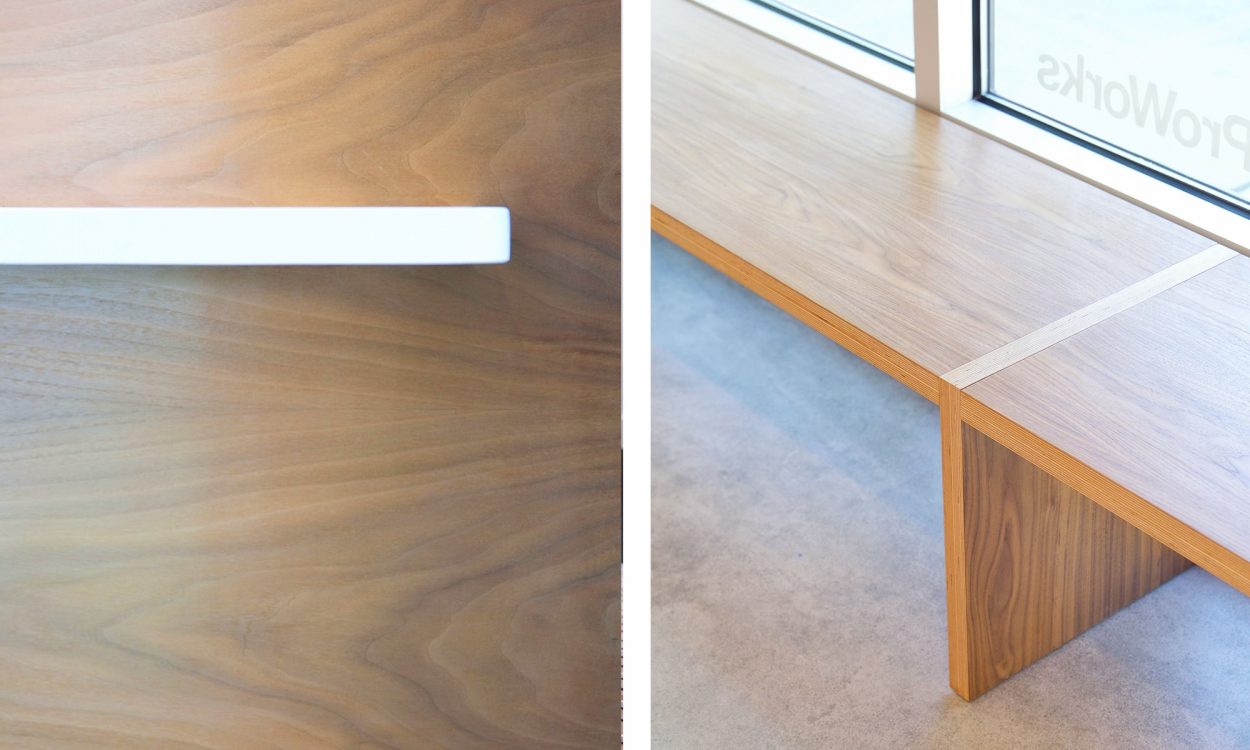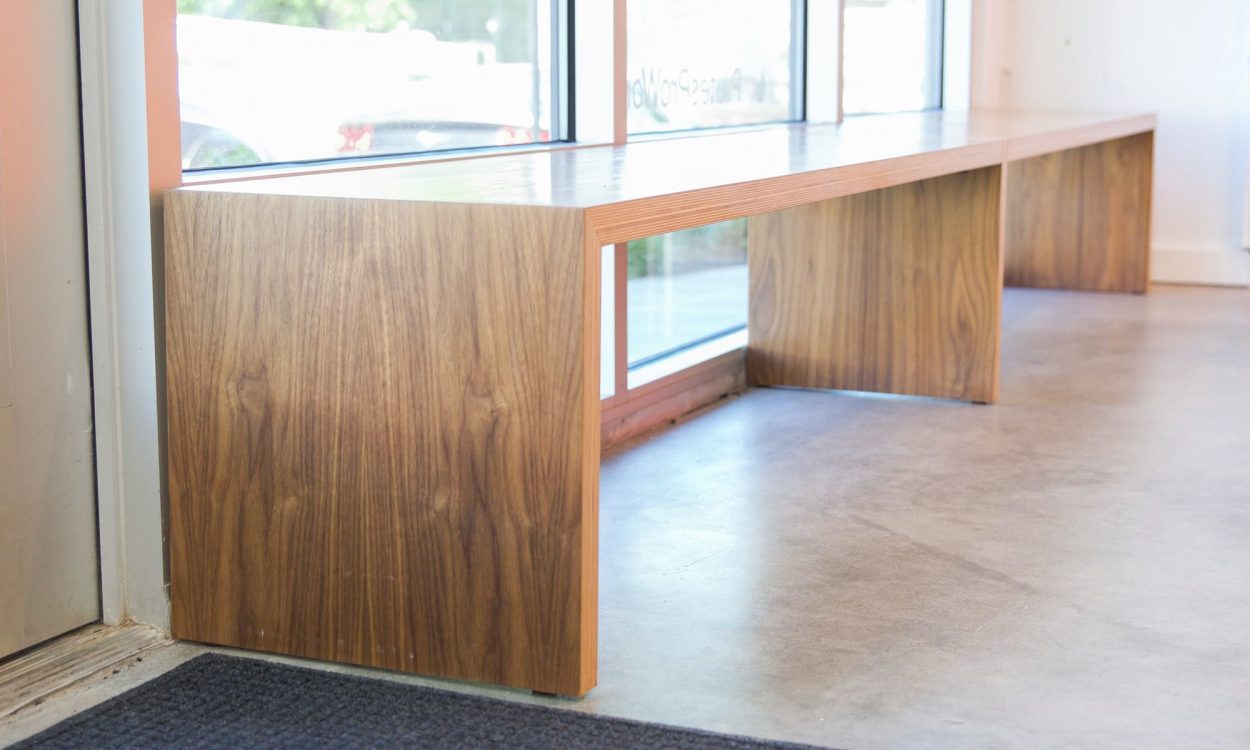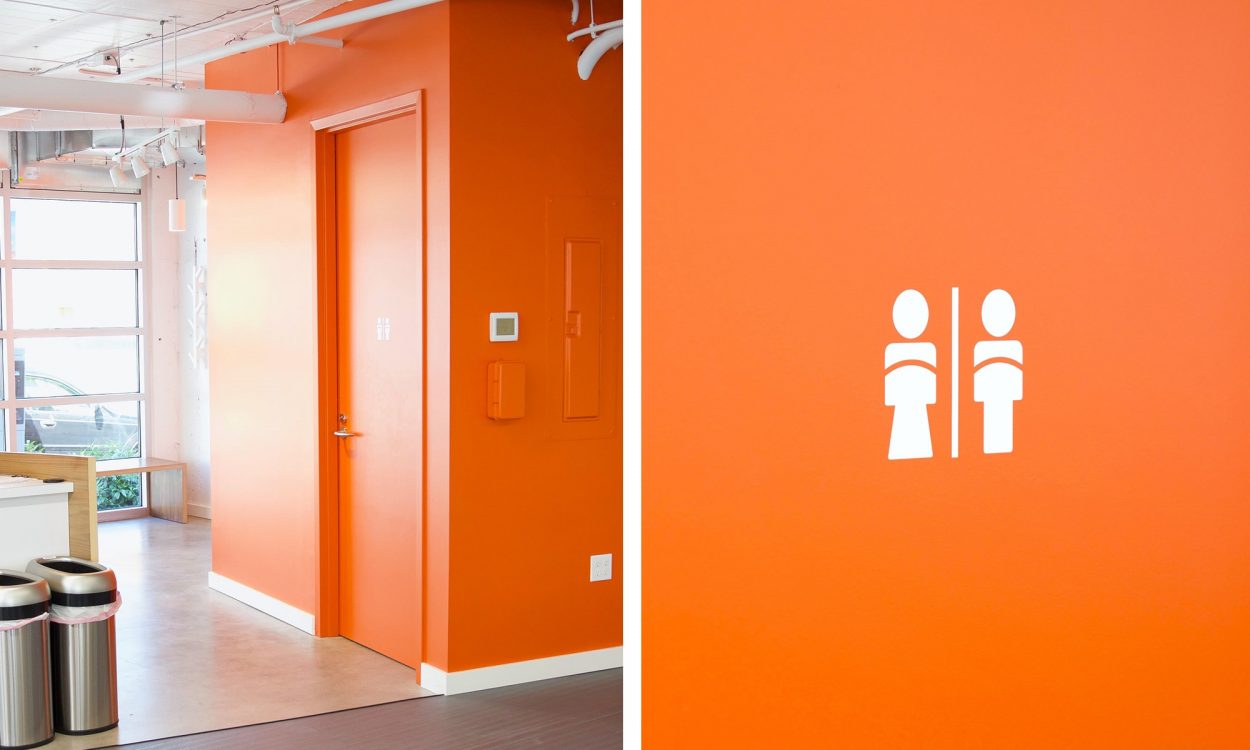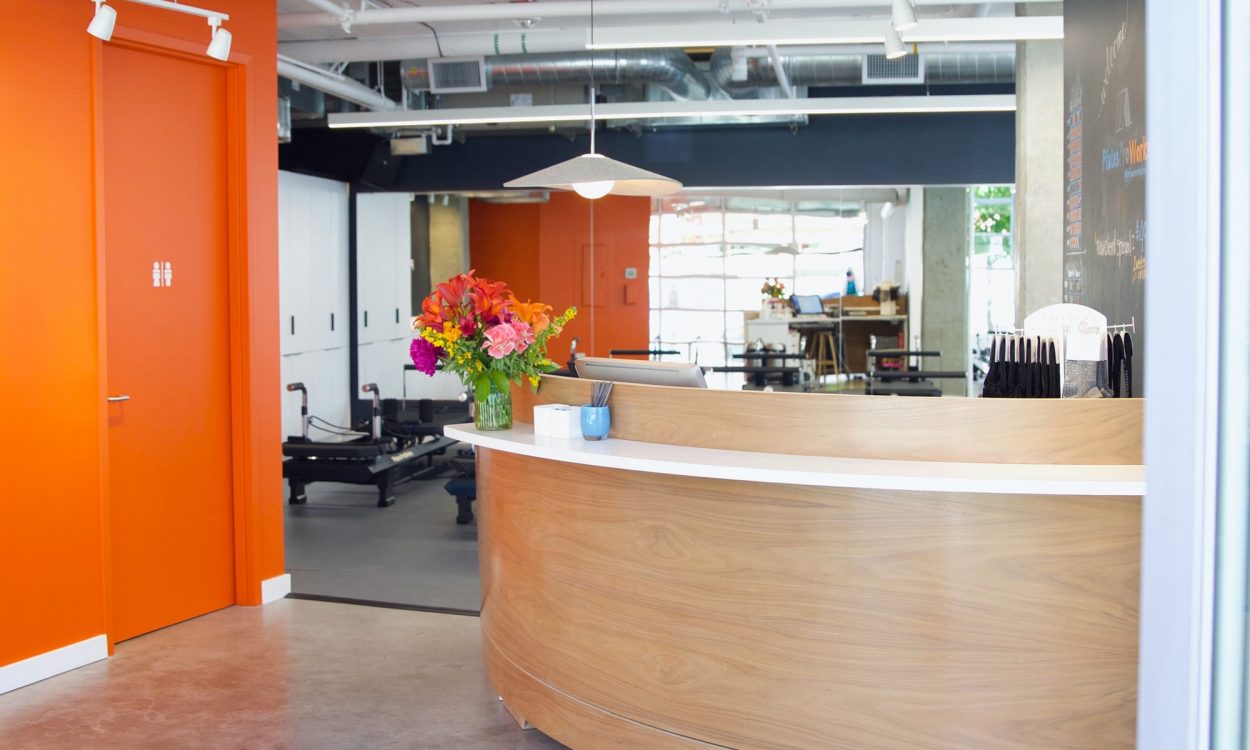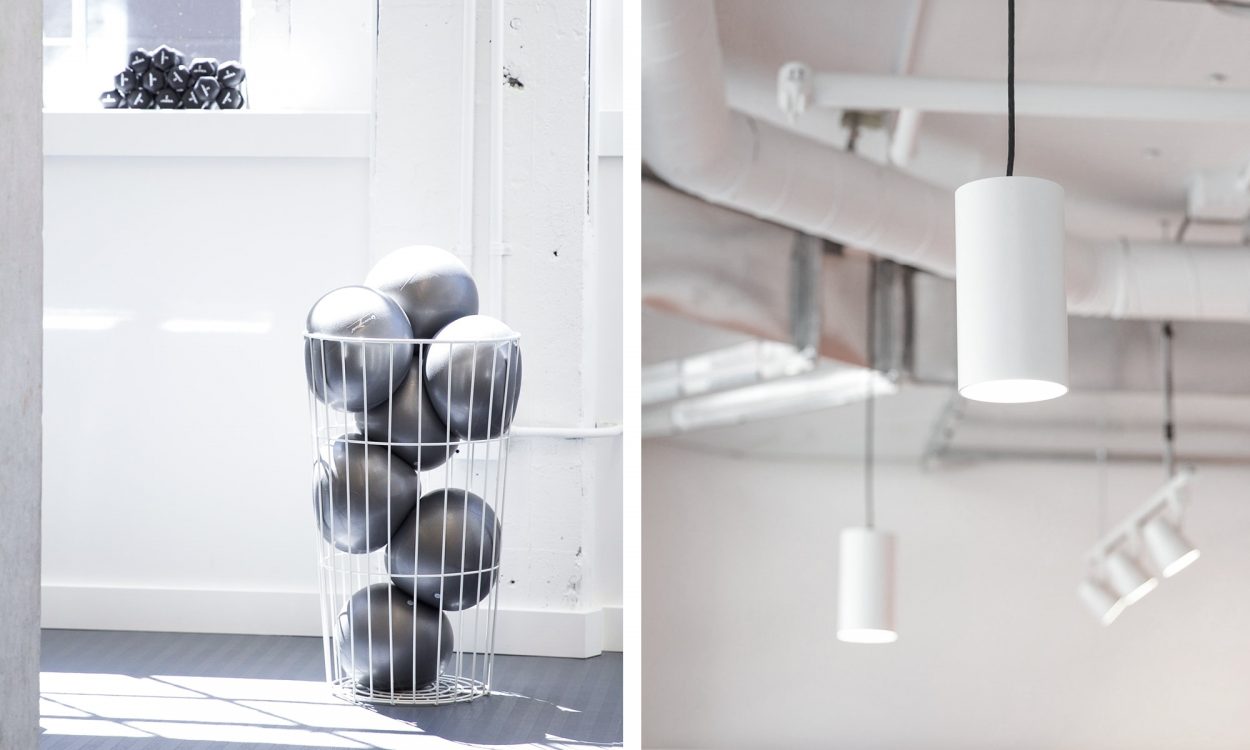 The dimensions and layout of the studio forced us to be efficient with the space. Clean lines and modern accents were created to complement the exposed concrete and black pilates machines, while pops of color and bold messaging were used to add character and align with corporate branding. A wall of cabinets rounded out the interior and added functional value by virtue of added storage, all while leaving space for class-goers to tie up their pups while getting their sweat on.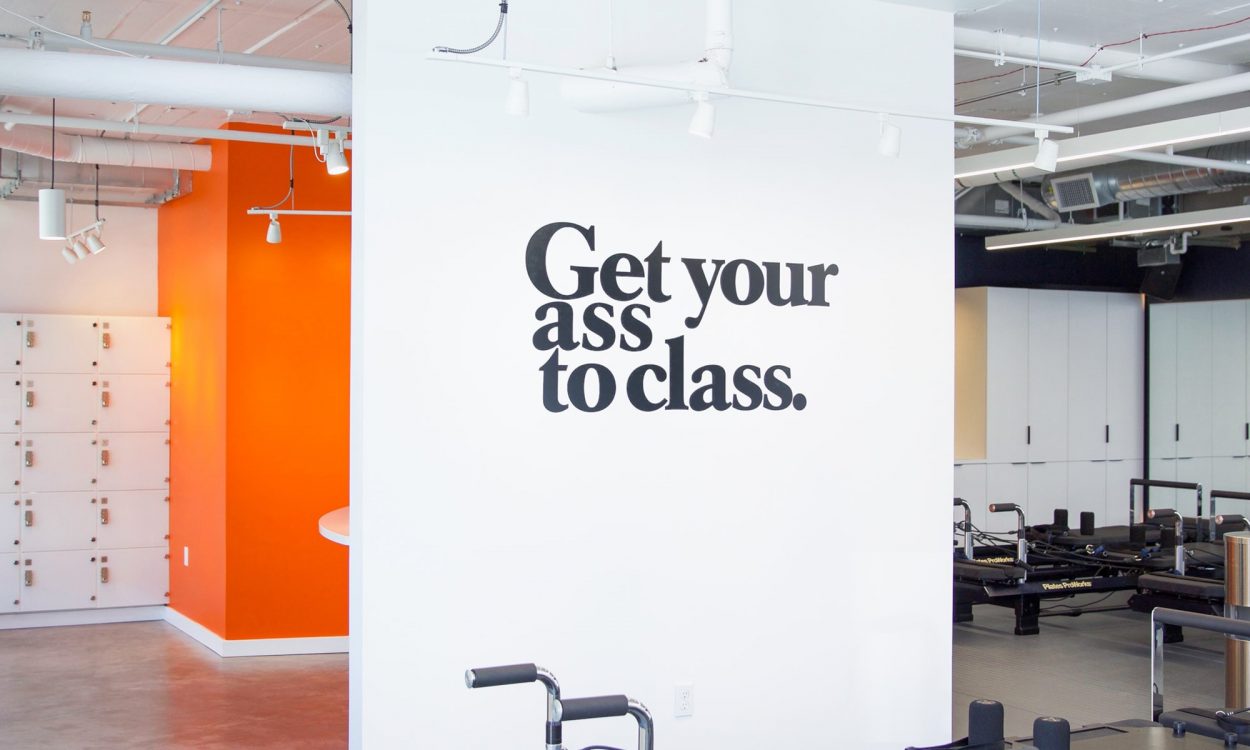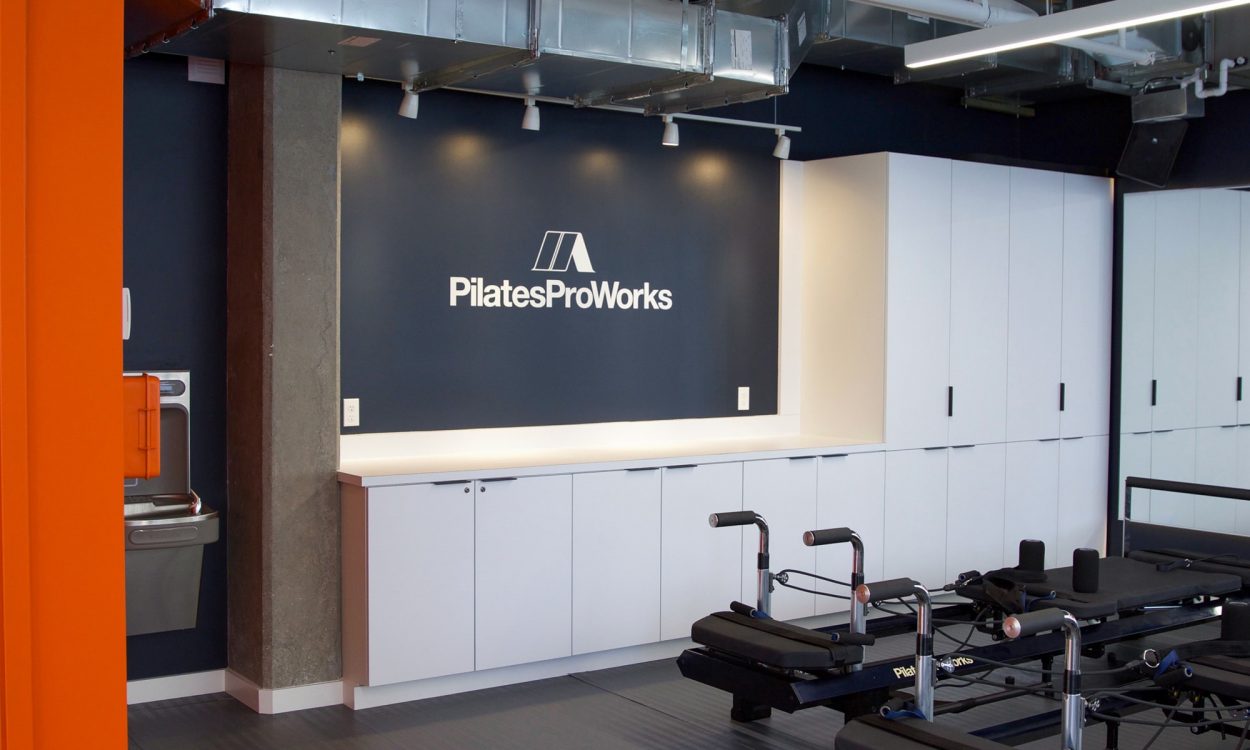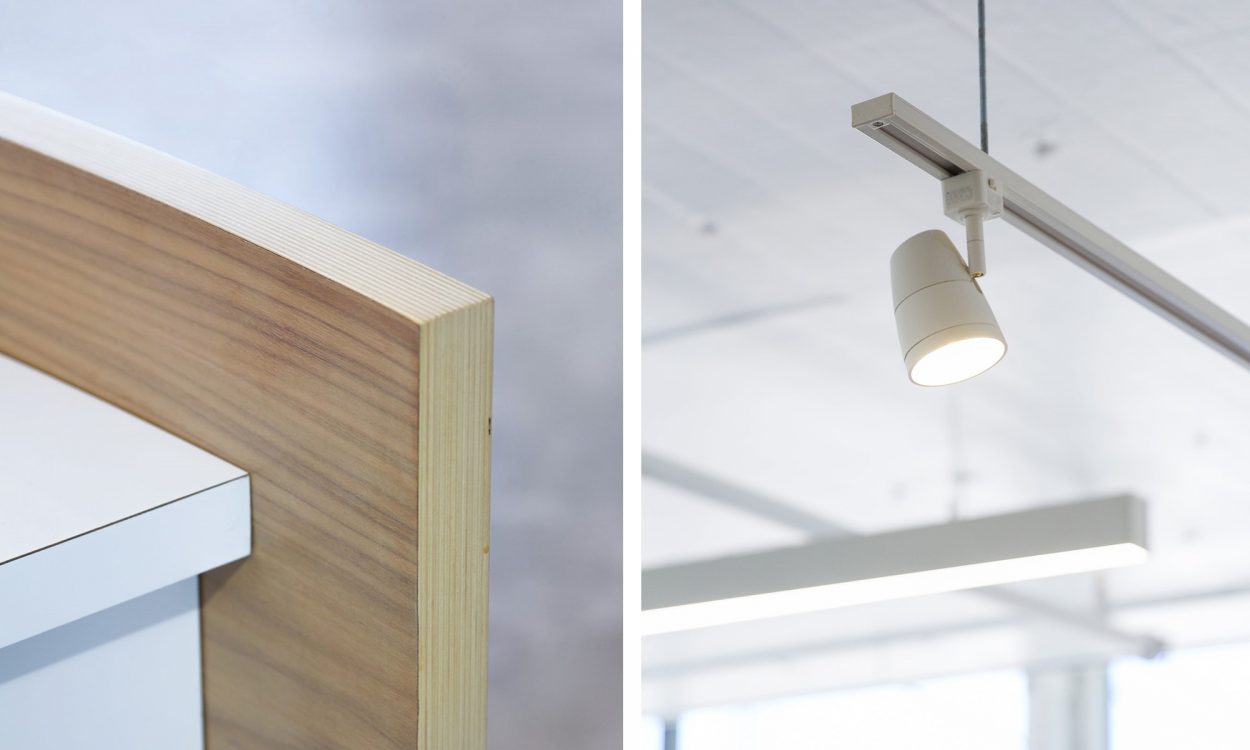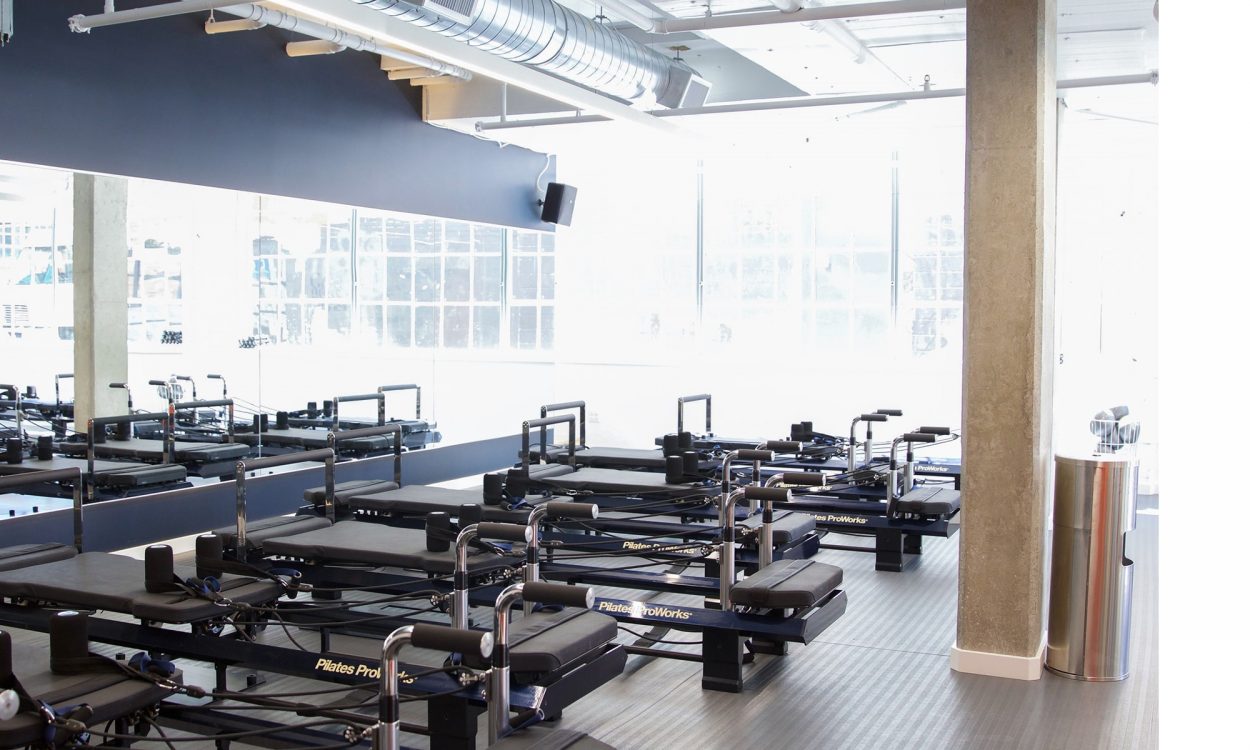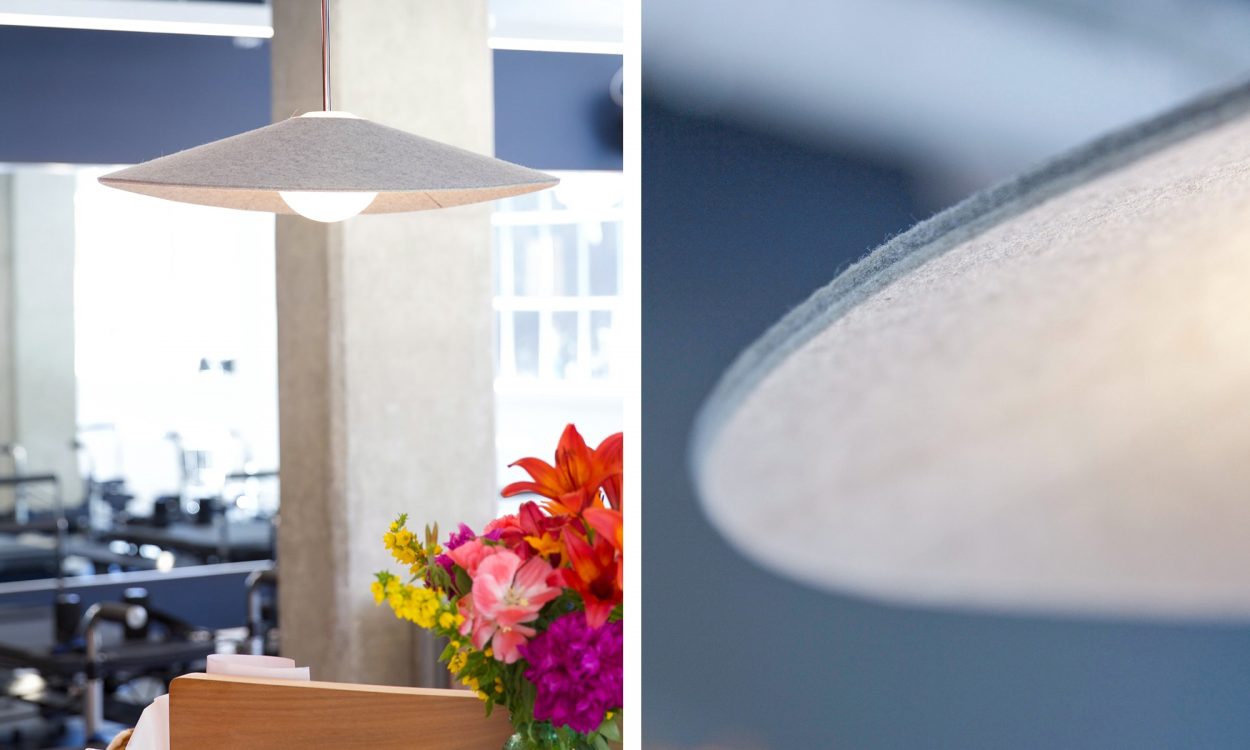 Be on the lookout for more studios popping up as we continue to work with the Pilates ProWorks team in bringing more locations to the Seattle area.