These two homes match the muted landscape on the exterior, but reveal a colorful, custom interior inside.
In design collaboration with Allied8 architects.
On a four acre site in the San Juan Islands in Washington, these homeowners planned a main home and a guesthouse. The guesthouse came first, but the two homes speak to one another clearly in siting, design and materials.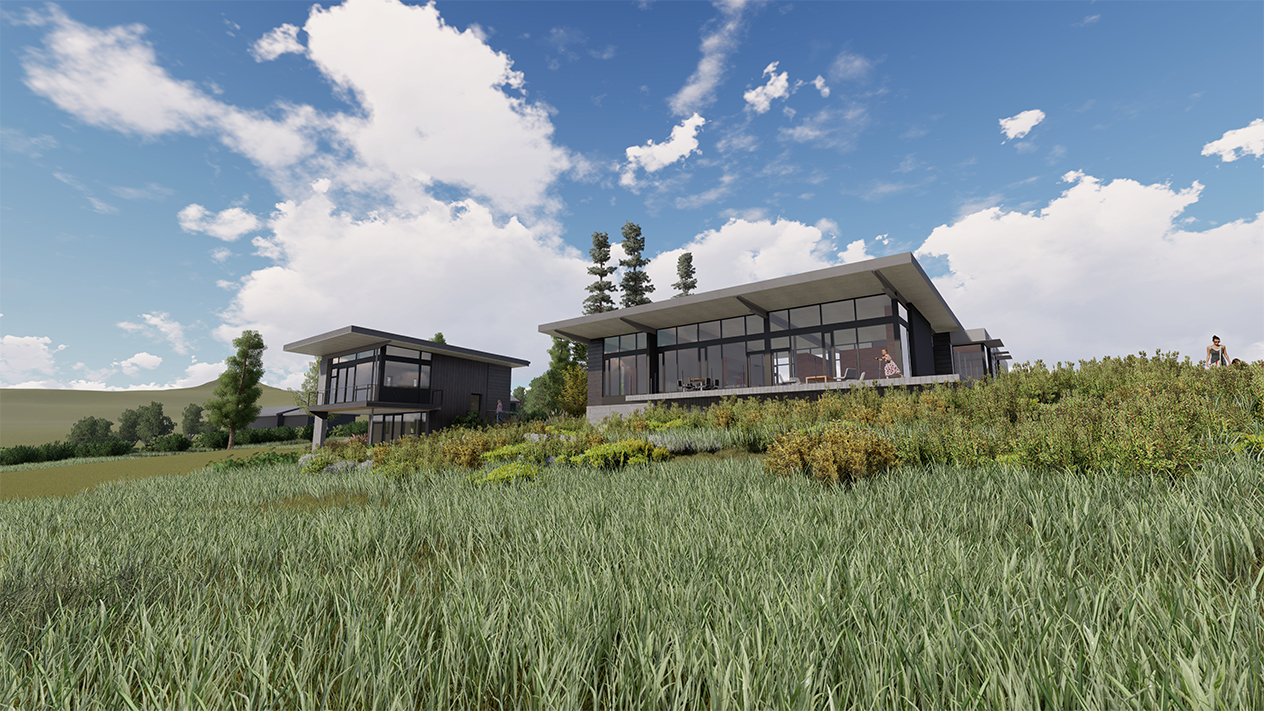 The site is gently sloped, and towards the top end, the two homes are sited next to another facing the horizon in a clear statement of relationship. A ramp continues the site's natural slope to the guest house's entry, lifting the visitor off the ground onto the first floor. At 1,200 SF, the guest house is restrained in scale relative to the site. Upon entry, the kitchen emerges to the left with the living beyond, the primary bedroom is ahead, and the bath to the right.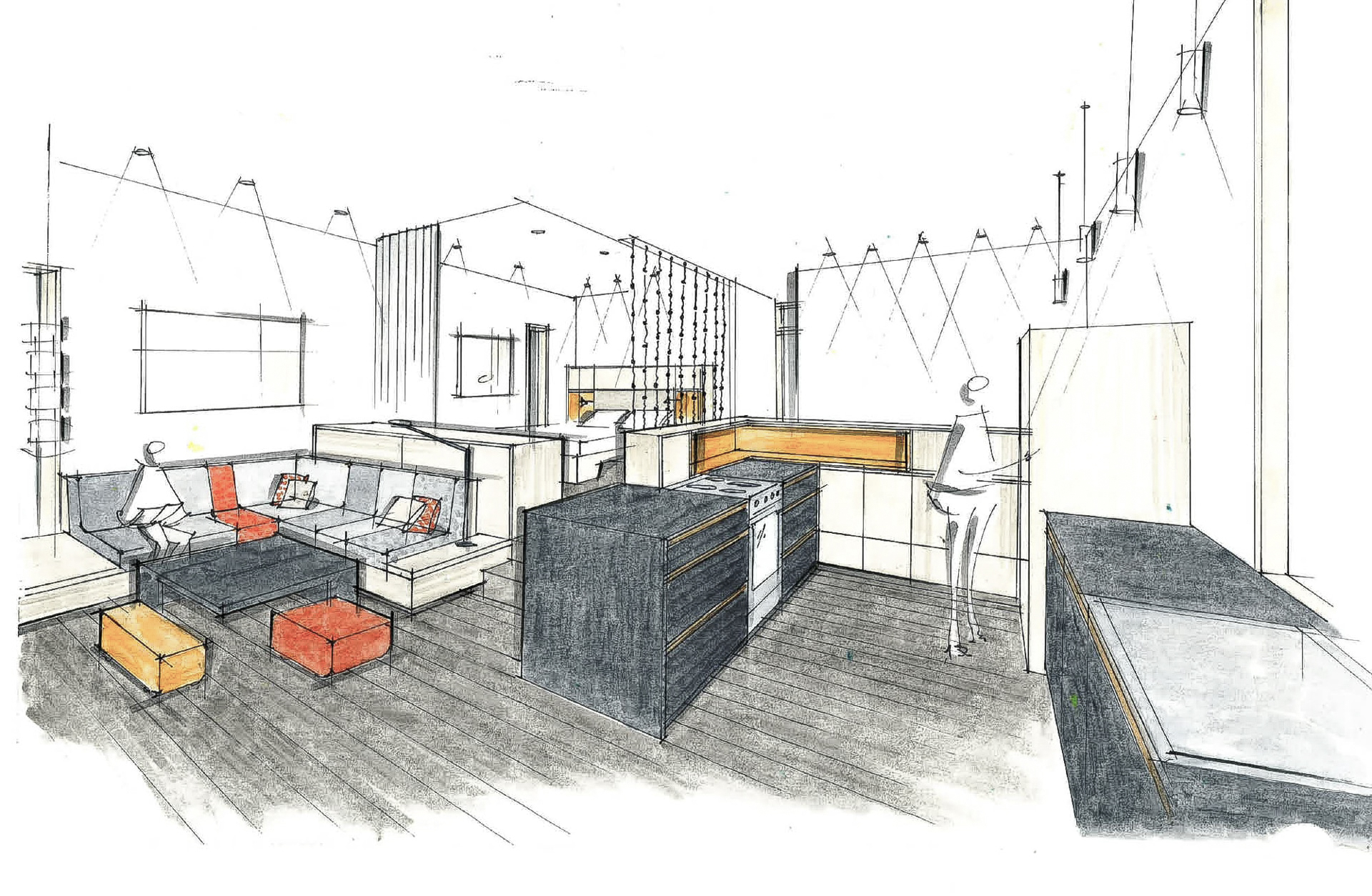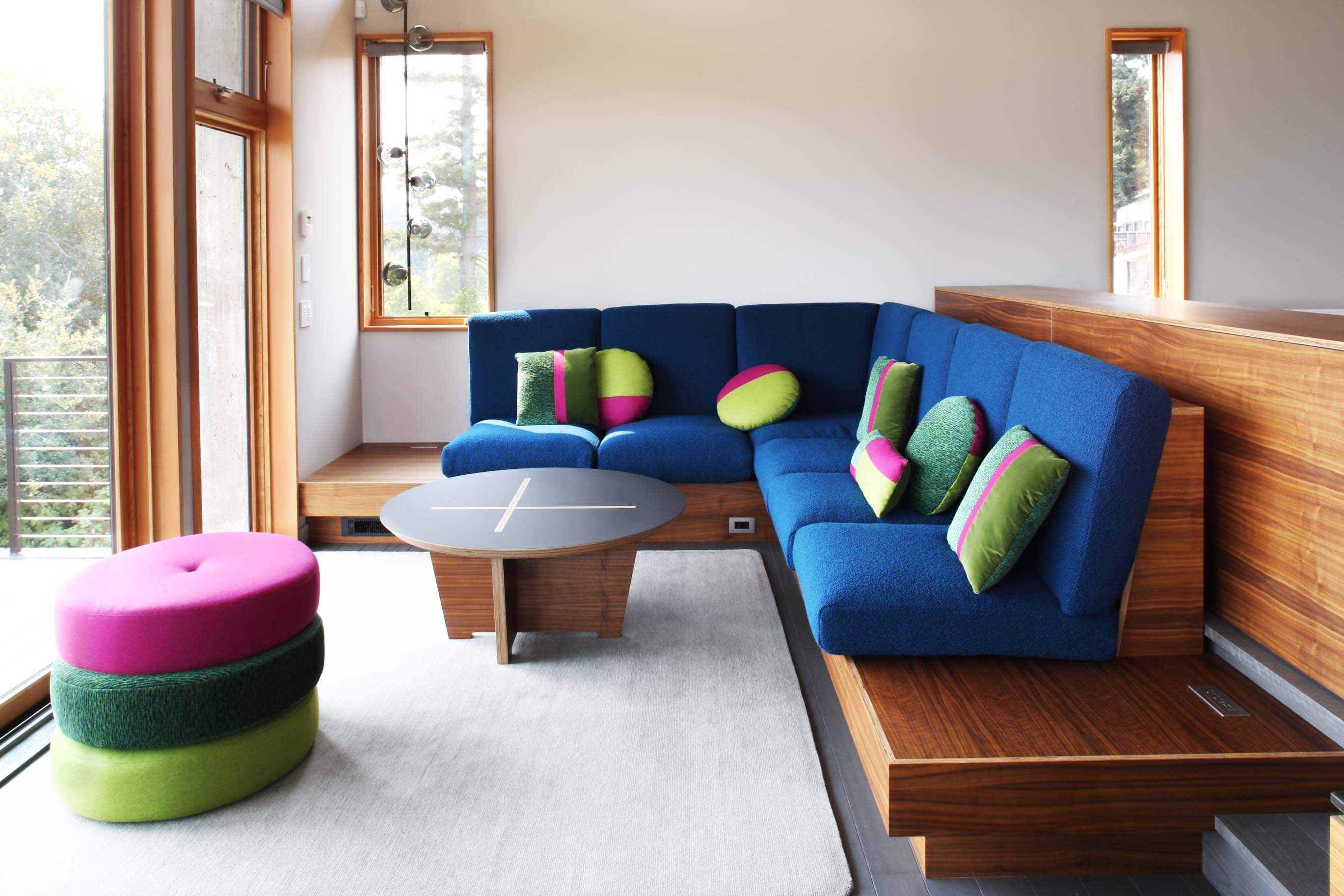 Because the homeowners are also boat owners, they are accustomed to things having their own, crafted place to belong. In a play on this efficiency, many elements in the guesthouse are built-in and custom-made by the Grayscale team. The living, for example, is anchored by a built-in sofa, and everything in it has its place: the side tables, cushions, ottomans. Storage is built-in throughout the space with custom walnut cabinetry to maximize the livability of the small home.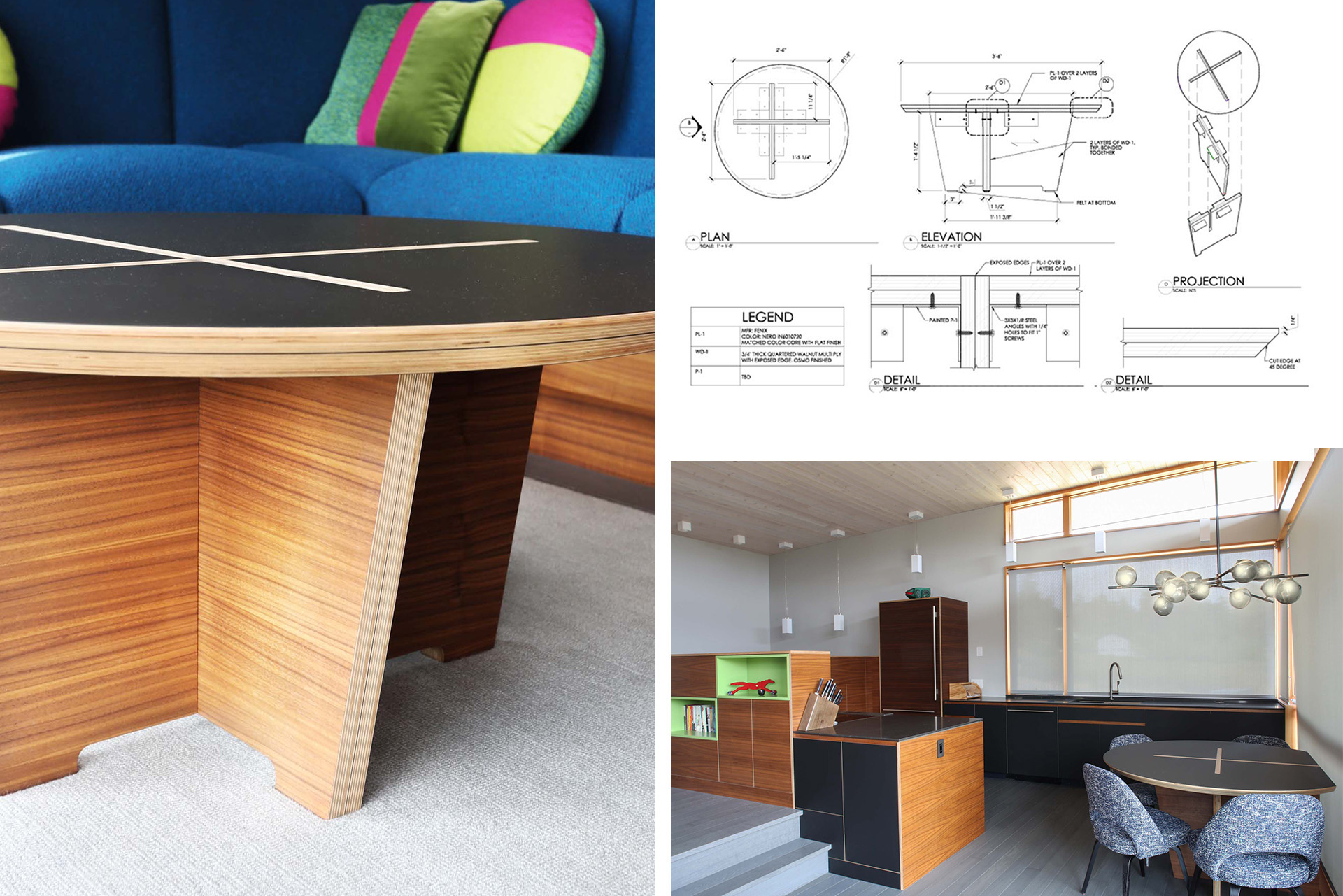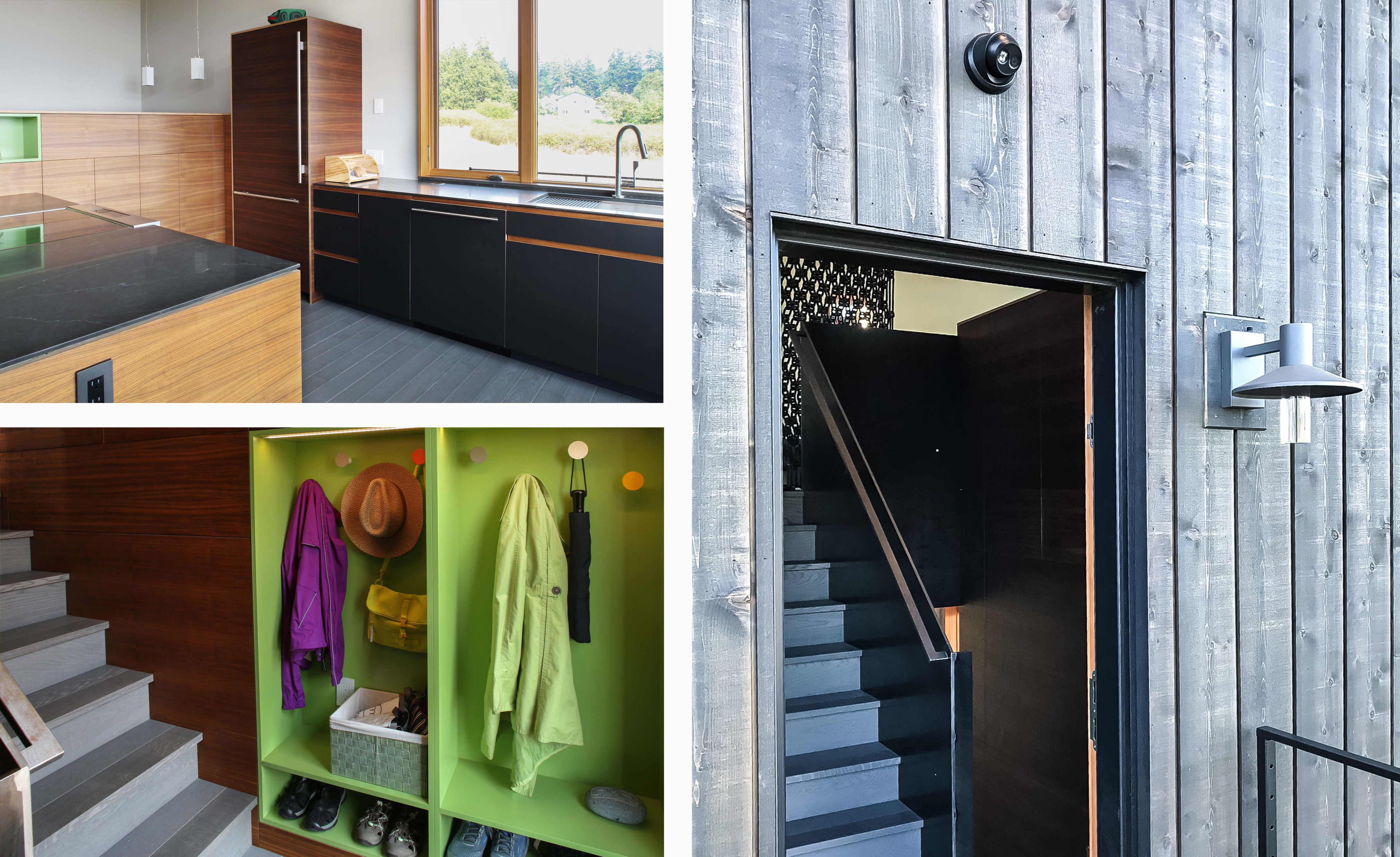 The bedroom is separated from the rest of the space by a custom, gray macrame screen, and inside the bedroom a custom bed, headboard, and large credenza all speak the same design language. Downstairs, a TV room and an office emerges, as well as a laundry room and bathroom. An outdoor area covered by the deck above creates shade on warm days, and protects from the rain.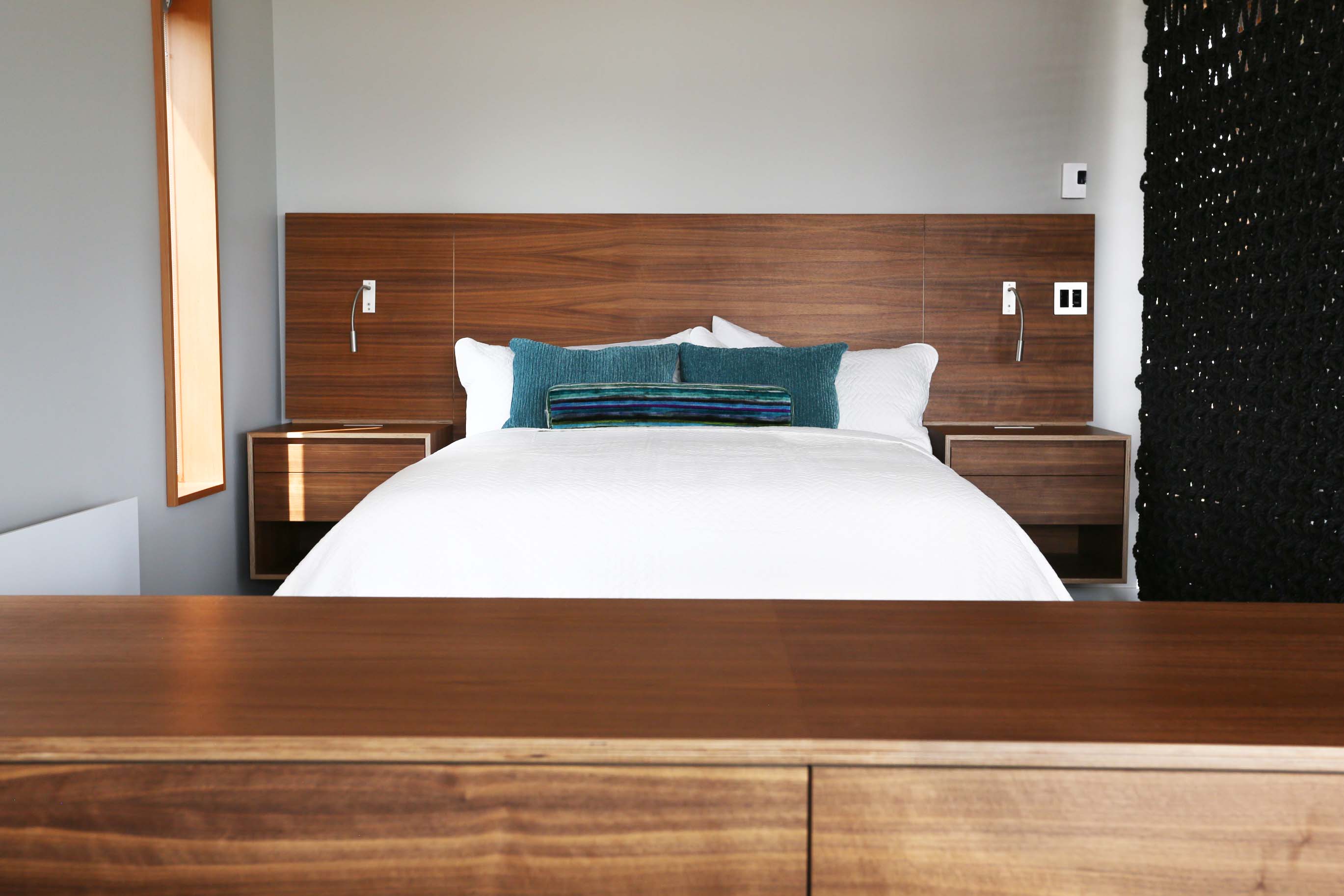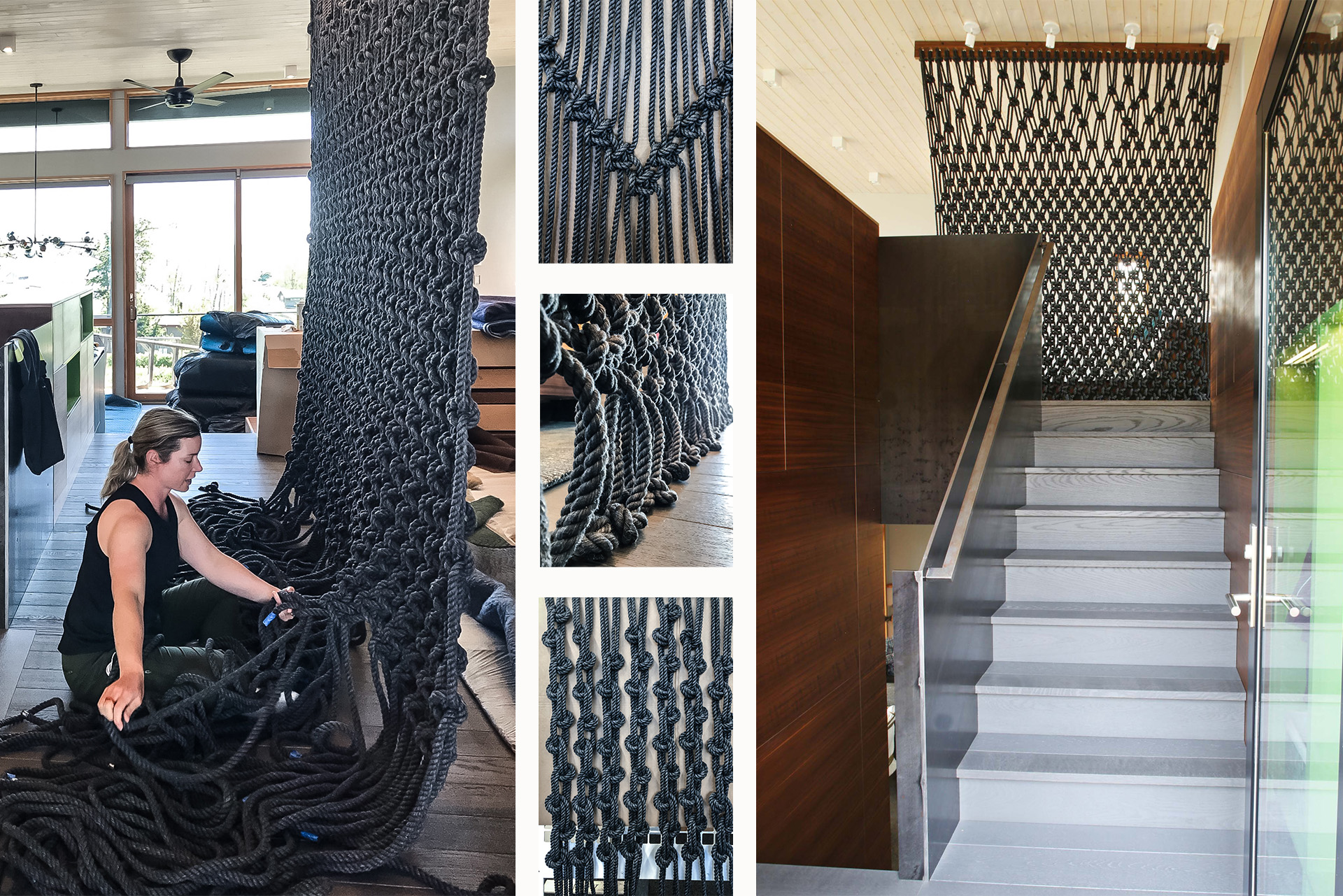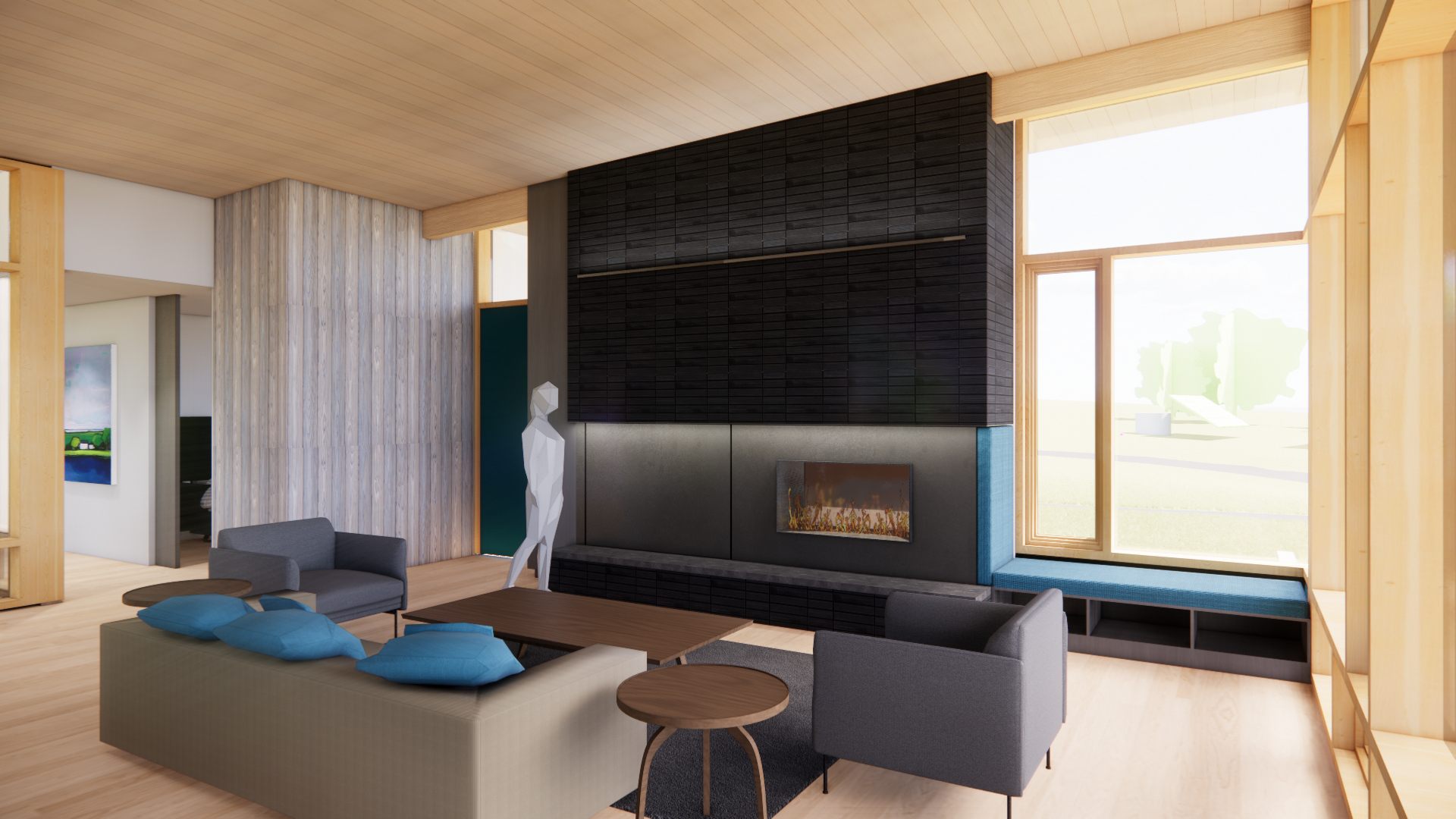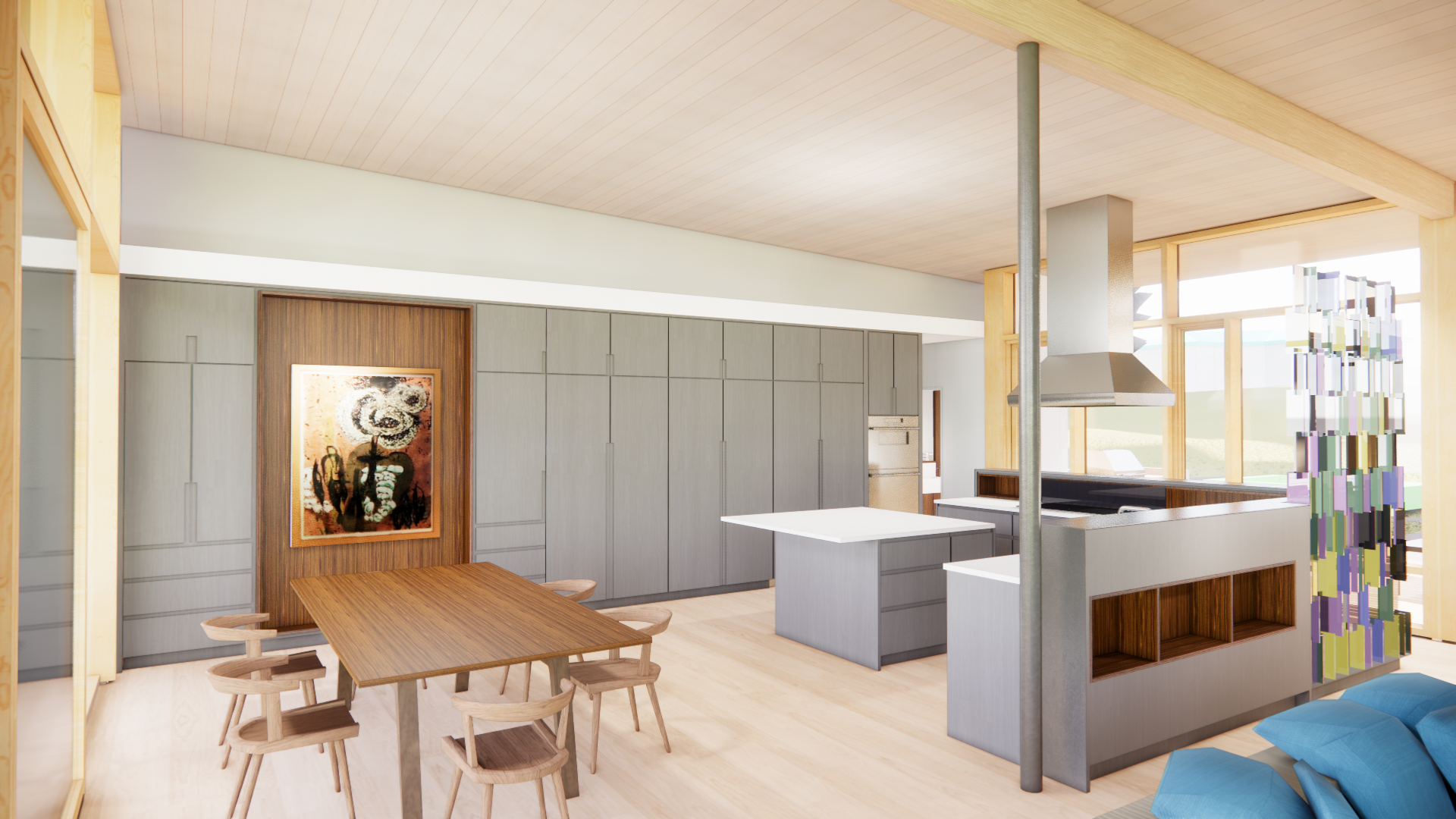 Project Team
Interior Architect: Grayscale Design Studio
Shell and Core Architect: Allied8 Architecture
Landscape Architect: Site Workshop
General Contractor: Ravenhill Construction