In design collaboration with Architect Marcos Ancinas of Perkins & Will. Finished photography is forthcoming. 
This Seattle home was admired by the homeowner for years before it came up for sale; when they finally purchased it, it was in need of a design refresh. The home, now under construction, will take better advantage of its great views of the water, allow the family more space to live and work, and complement the home's classic features with timeless new materials.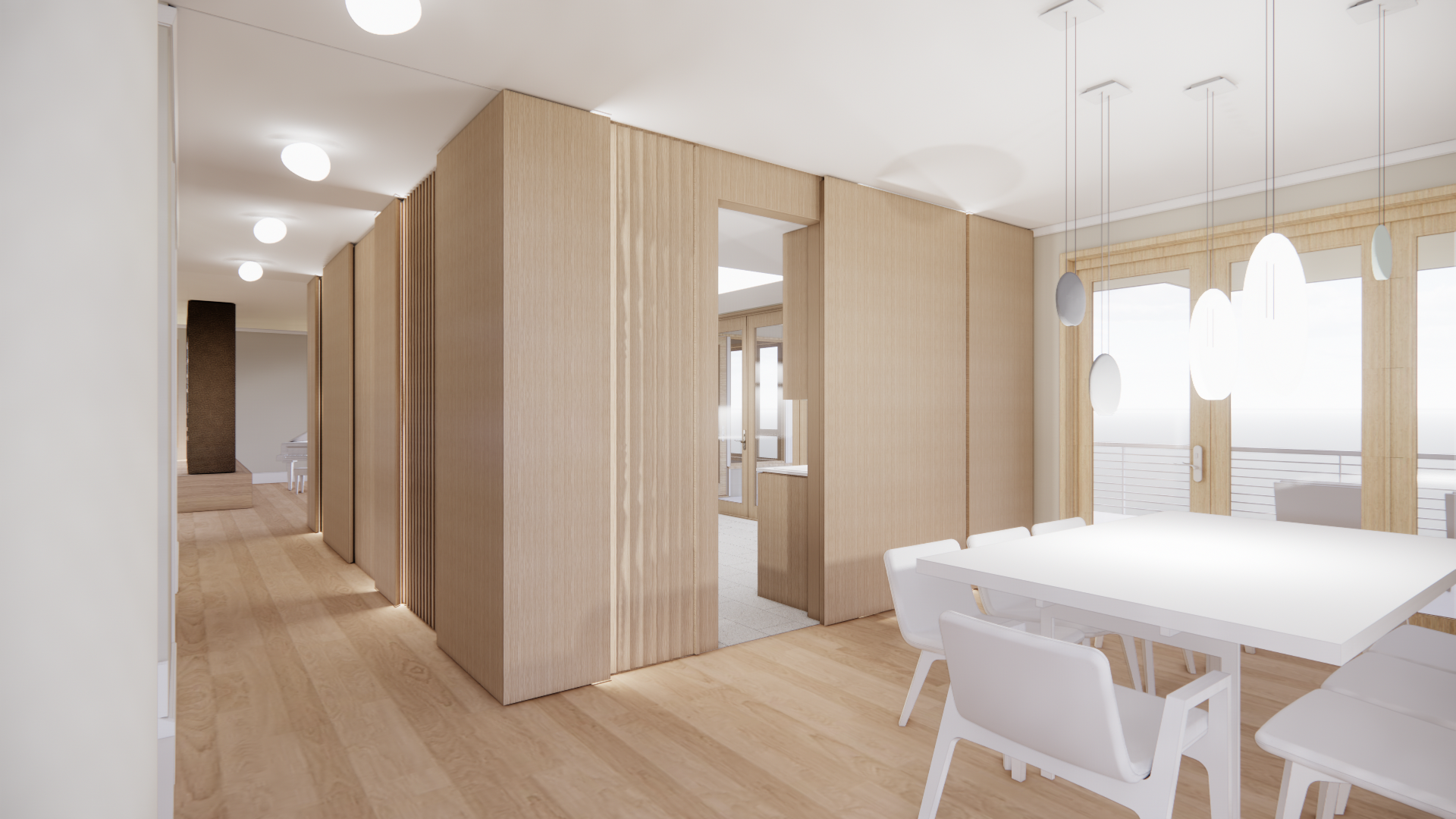 An anchoring element in the home is the new kitchen, wrapped in custom white oak paneling to create a central jewel box. The white oak, which emerges as an aesthetic theme throughout the home, can open the kitchen up to the living and dining, or obscure its entry entirely. In the living room, the paneling also covers storage and the family's TV.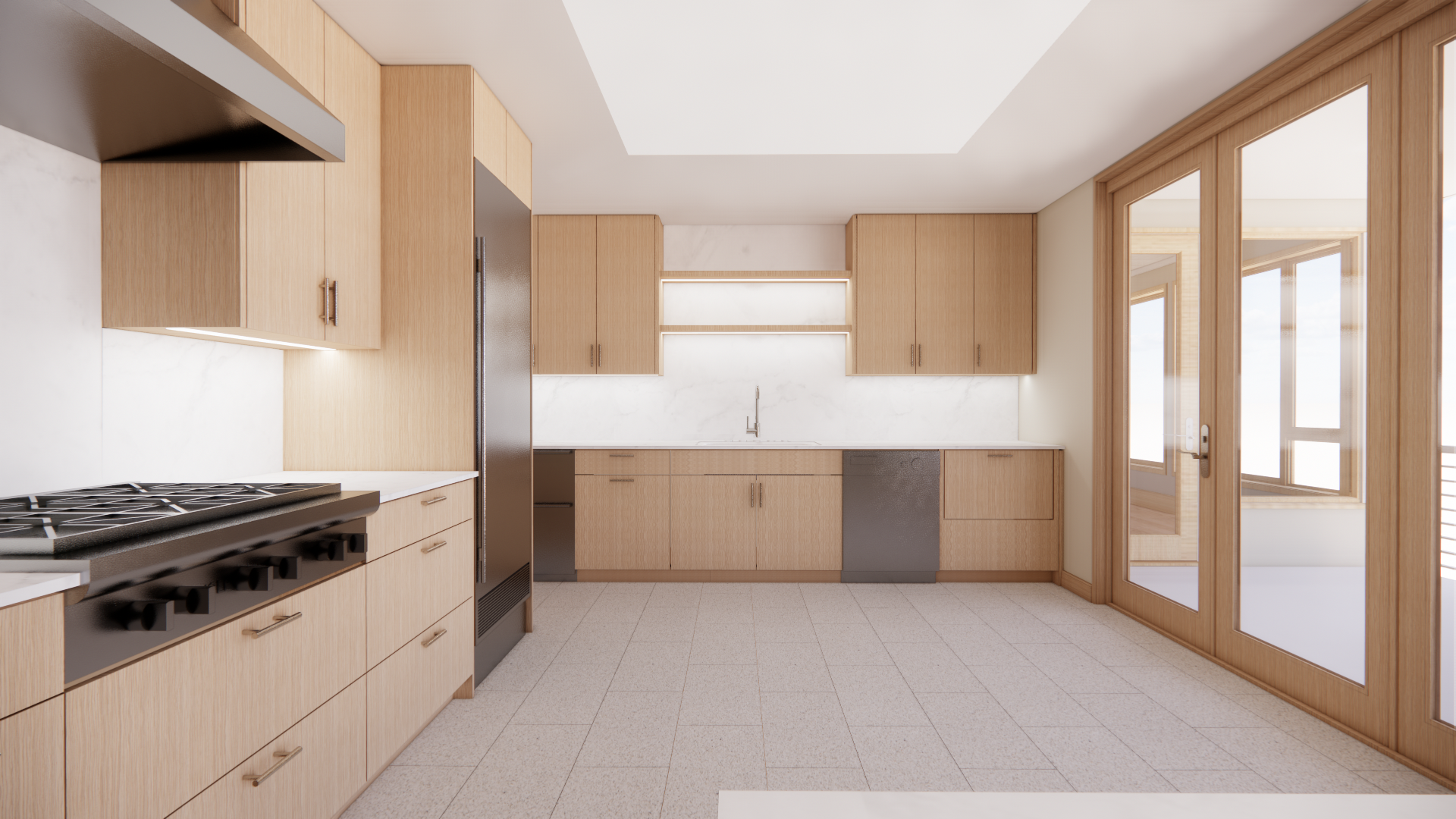 The home's grand staircase features the original lead glass bay window, a modern glass chandelier, new wood paneling, and a hidden doorway to the office through a passageway that was original to the home. The stair is wrapped in a custom steel and glass railing, warmed by the return of white oak on the railing and the steps.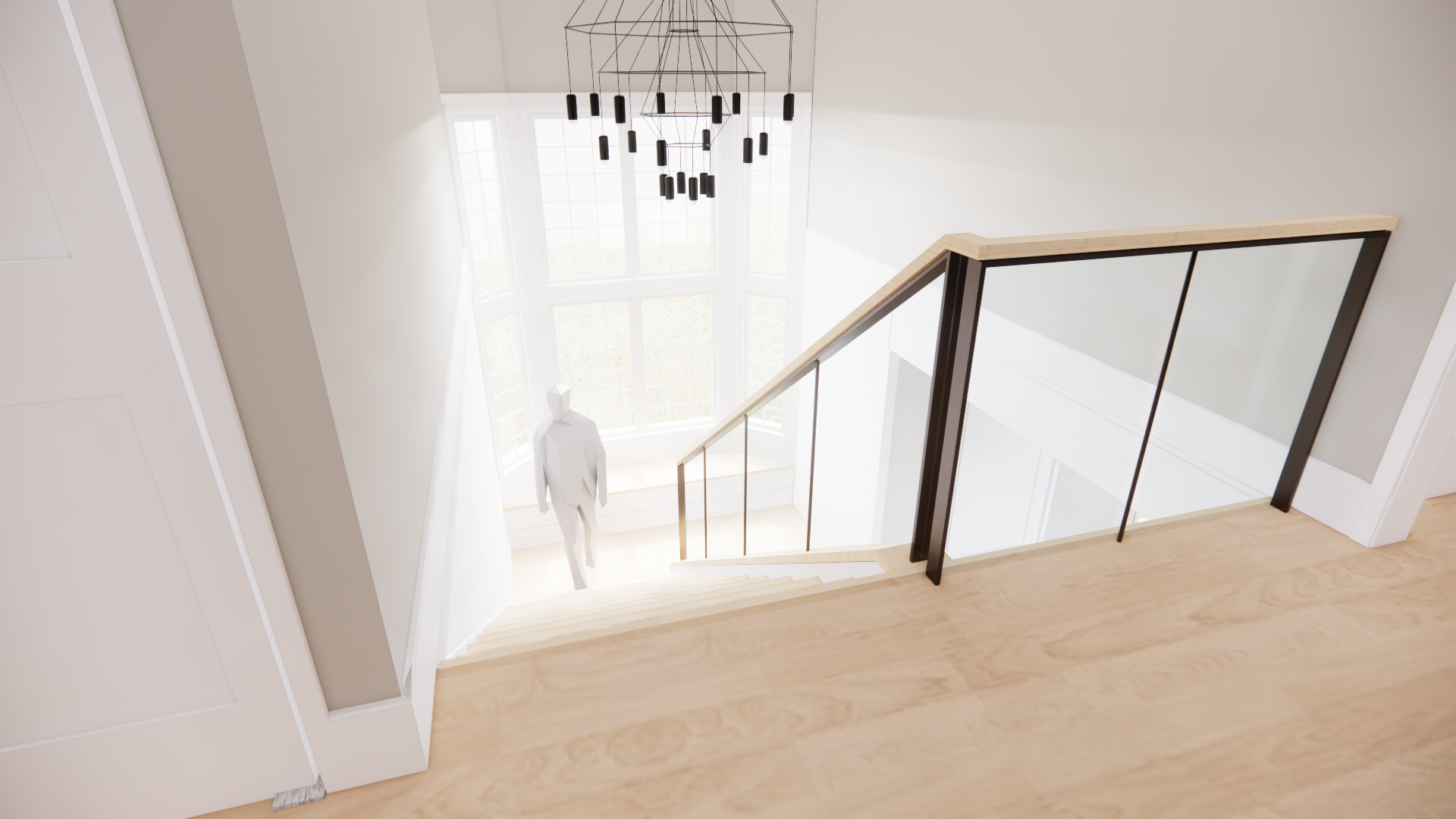 The home reveals a playfulness in select locations, like the powder room shown here with unexpected pink accents from the homeowners' favorite William Morris wallpaper. Coupled with custom glass pendants and a full-length, pink-tinted mirror, the small room zings.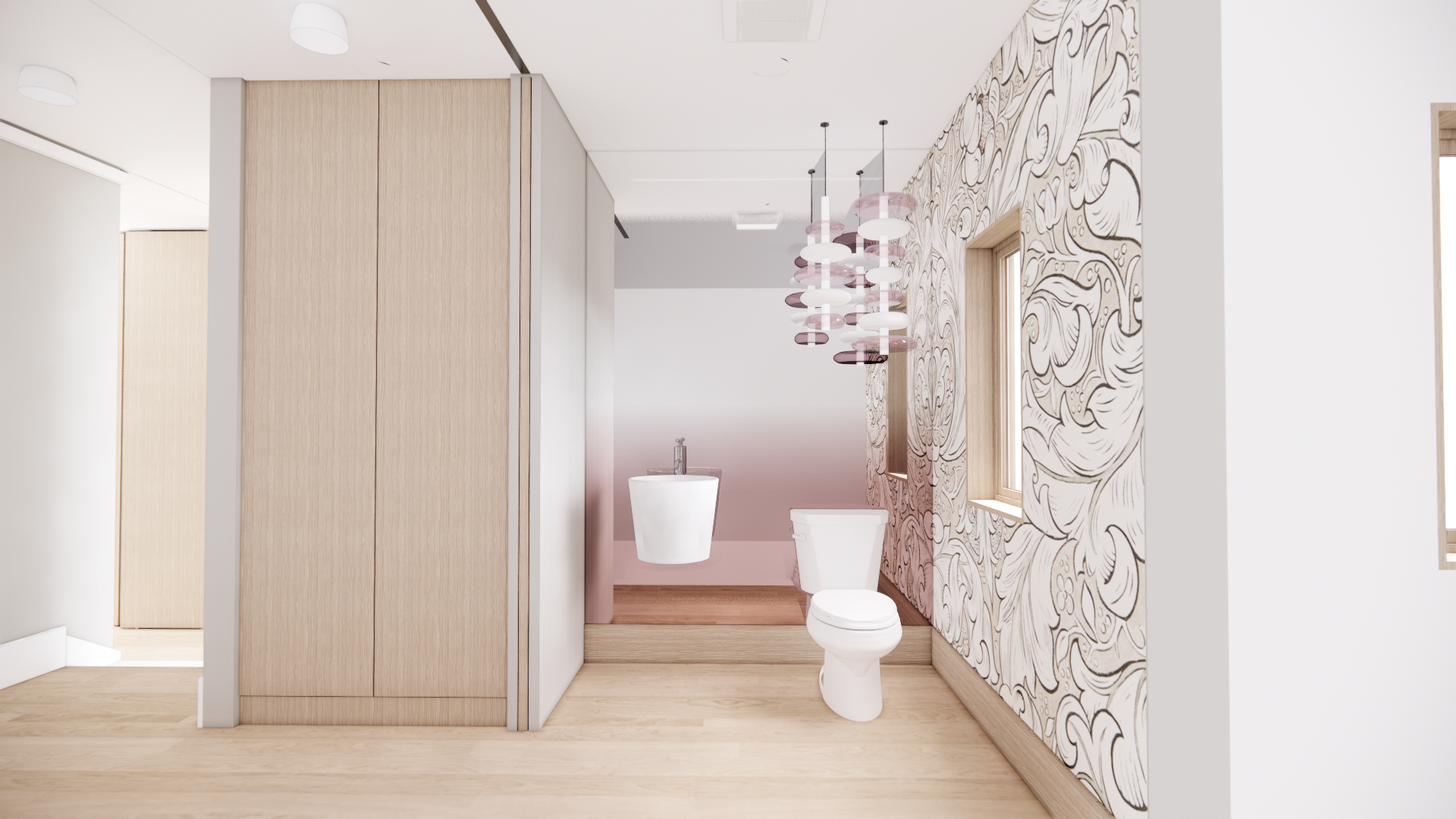 The home includes a theater room as well as his and her home offices. The office interiors were custom designed to meet the homeowners' work needs, with a nod to Danish furniture design from the 1950s. The offices offer highly functional modular pieces, showing clean lines and a high level of craftsmanship.
Project team
Architecture: Marcos Ancinas of Perkins & Will
Interior Design: Grayscale Design Studio